DATE:

AUTHOR:

Ashley Mulligan
Impacts Embeds (Portal V3)
Impacts Workspaces
Impacts Portal V2
What is time? Get ready for a taste 😋
DATE:
AUTHOR: Ashley Mulligan
Sneak a peek 👀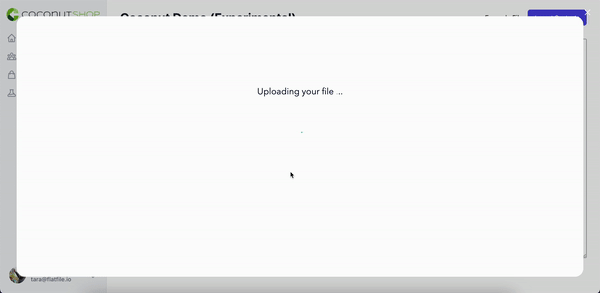 We've been hard at work rebuilding a fair bit of our V3 infrastructure to give you all the ultimate gift - more time. Our new import process shortens import time by breaking files into smaller pieces that can be processed in tandem. It's also got snazzy new loading feedback giving your importers more context at each step.
New processing is already enabled for a handful of customers. 🙋‍♀️ If you see the animation above in your implementation share your thoughts using the feedback option on the left! If you wish you did, reach out to our Support team for more info on getting access.
Other changes
Embeds (Portal V3) and Workspaces
Improvements to ability to continue a previous import

Fix for Swagger UI access to GET/DELETE batch REST endpoints

Empty strings now considered "null" in GraphQL mutations

Check for duplicate field names in templates is now case insensitive

Users navigating between multiple teams were seeing an error toast
Portal V2
Data validation errors were not being displayed for imports initiated via JSON

Dropdowns in the data table were not opening in Safari 14