DATE:

AUTHOR:

Ashley Mulligan
Impacts Embeds (Portal V3)
Impacts Workspaces
Impacts Portal V2
Filling in one corner of the puzzle 🧩
DATE:
AUTHOR: Ashley Mulligan
We're excited to announce that the processing improvements described in our last post, which have reduced average import time by over 70%, are now enabled for all customers.
We'll give that a second to sink in...
OK back at it, because we have more to share. In building out the world's best data onboarding tool, our job is to cover all the bases you have AND haven't thought about. So we didn't stop at just infrastructure changes. Our V3 importer now also includes loading visuals with live progress trackers to help your customers understand how things are moving and more about the work you've taken off their plate by using Flatfile.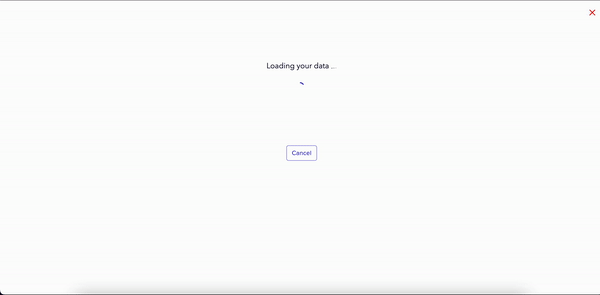 Because we manage imports server side, importers can use this info to decide to leave and come back later to finish an import, cancel when something needs to be changed and, soon, go back a step or two to make corrections.
While we're incredibly excited about the results of our recent processing changes, we're even more thrilled about how they help us continue to support you. Now go build something beautiful!
Other changes
Embeds (Portal V3) and Workspaces
Updated error messages at Review better communicate needed data changes at the cell level

Blank incoming category values are no longer auto-mapped to schema category values

Fix for header row parsing when headers contained " or / characters

Fix to differentiate between duplicate header titles

Fix for global Regex flag
Portal V2
Improved table performance when many actions are taken simultaneously

Fix for global Regex flag